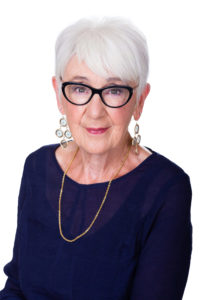 Hello and welcome to Dreams Along The Way! I am Dreamworker Pearl Gregor, and here's a little bit about me.
Professionally
I am a former junior/senior high school social studies teacher and secondary school administrator.  I worked as an education consultant with Alberta Education for over ten years.  I formed Gregor Management Services Ltd. in 1999 and served as the Executive Director for the Edmonton Regional Learning Consortium for three years. In 2008, I completed my doctorate through the University of British Columbia. My thesis "The Apple and the Talking Snake: Feminist Dreams Readings and the Subjunctive Curriculum" is available on this site.  I also worked as a sessional instructor in the advanced practicum for social studies at the University of Alberta in the Department of Secondary Education from 2006 to 2012.
Personally
I am a mother and grandmother as well as all of those other titles that come with enjoying relationships in a very large family! My eldest son is married, has three children. My younger son lives in Edmonton, is married and they have one son recently turned 5!  My daughter is married, lives over the hills and through the woods with her three sons. Until recently, I was deeply involved in my local community. When I retired from these activities in 2014, I received the Senator's Contribution ward in recognition of outstanding dedication to Leduc County community through volunteerism and civic engagement.  I garden and  run a small beef herd.
My Journey With Dreams
I experienced years of personal turmoil beginning when I was very young. I tried everything from iron tonics to psychiatry! Nothing worked until I discovered meditation and the world of dreams. I learned in December 1988 that I could ask for a dream. That first dream opened an avalanche of dreams. Shortly thereafter I was healed of clinical depression and began the long journey through healing. Dreams continue to be my teacher as I made the descent to the Underworld.
In the intervening 30 years, I have learned a good deal. I have lead dozens of dream workshops, presented about dreams and wellness to ATA Teachers' Convention, International Women's Day and to my graduate class at the University of Alberta as well as for Edmonton Public Evening Classes.   I also spoke about women and dreams at a Carol Shields' Conference in Winnipeg in the spring of 2008. I have participated in what I call, bibliotherapy—that is therapy through reading, writing and conversation.
I have written the Dreams Along the Way series beginning with I, the Woman, Planted the Tree.The next two books in the series will be published sometime in 2019.
I hope you enjoy the site.  I would love to hear from you.

~ Pearl
I, the Woman, Planted the Tree
Book One: A Journey through Dreams of the Feminine
In her relentless search for her own authority, she learned the depth of generations of inherited cultural constructs about woman's invisibility, passivity, insignificance and silence. Struggling with fears of ridicule and alienation, and the crushing weight of unhinging the many fixed positions of educated, liberal arts, progressive, spiritual, religious and scientific beliefs, Pearl managed to establish the right to her own beliefs.
This is her story of life seen through the eyes of a midlife woman and her spiritual transformation on the way to becoming Crone.