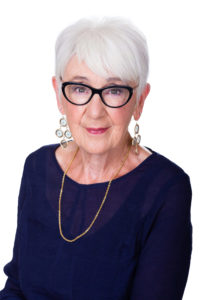 Hi, I'm Pearl Gregor, and I'd love to work with you to explore your inner world. I am a dream worker, author, story teller, writing coach, and speaker. I will guide you across the threshold to new beginnings and help you navigate the dream journey to your deep Self.
Call on me to walk with you and hold space in your psychic unfolding.  I have lived the descent to the Goddess and found many guides along the way. I hope you choose me to walk with you.
My Journey With Dreams
I experienced years of personal turmoil beginning when I was very young. I tried everything from iron tonics to psychiatry but nothing worked until I discovered meditation. In December 1988 I learned that I could ask for a dream.  That first dream unleashed an avalanche. Shortly thereafter I was healed of clinical depression and began the long journey to heal my torn feminine soul. Dreams were my teacher-guide as I made the descent to the Underworld.
 I have learned a good deal since 1988. I have lead dozens of dream workshops, presented about dreams and wellness in many places. I continue to participated in what I call, bibliotherapy—therapy through reading, writing, meditation and conversation. Recently, video, podcast and Zoom have become major learning tools! 
A Trilogy of Memoir, Dreams Along the Way was written beginning in January 2015.
I, the Woman, Planted the Tree: A Journey through Dreams to the Feminine (December 2018),
Authoring Self: Journey through Dreams to the Feminine (May, 2019); and
Cauldron of the Feminine: Journey through Dreams (March 2020). 

~ Pearl
I, the Woman, Planted the Tree
Book One: A Journey through Dreams of the Feminine
In her relentless search for her own authority, she learned the depth of generations of inherited cultural constructs about woman's invisibility, passivity, insignificance and silence. Struggling with fears of ridicule and alienation, and the crushing weight of unhinging the many fixed positions of educated, liberal arts, progressive, spiritual, religious and scientific beliefs, Pearl managed to establish the right to her own beliefs.
This is her story of life seen through the eyes of a midlife woman and her spiritual transformation on the way to becoming Crone.