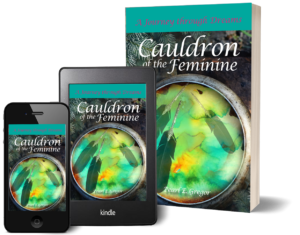 My husband died suddenly September 29, 2000.
I had been working with my dreams 10 years and so   I was upset that I did not have any "warning." BUT Actually, I did.
I just didn't recognize the voice calling me that day in September while I was at an Understanding by Design, Wiggins and McTighe conference in Calgary. The large conference was sponsored by the six regional consortia. I was there with my five Executive Director colleagues. As I moved around the room among the participants, I heard someone calling over and over, "Pearl." Each time I looked around but saw no one beckoning.  I moved to my colleagues, "Did you guys call me?" No.
I became very anxious. Something must have happened to one of the kids. I couldn't wait for the conference to end. Quickly, I headed out for the 3- hour drive home.
When I arrived, Bill was sitting at the kitchen table, drinking his evening tea. "Did you hear from Jason? Is he ok?"  I do not know if every parent worries more about one child than the other; I am not a worry person, but our Jason was always a man on a mission and today I was bothered. "Yes, I talked to him last night. Why?"
I told him about the experience. He looked puzzled. "He seemed fine to me. I am not so good." and so we talked about Bill's trip to the doctor. The anti-acid pills and…  That was September 28.
Whisperings. I will never know if that was Bill calling to me. I do know that we were in the process of changing our daughter's old bedroom into a study so I could be home more. My husband was a very gregarious man. And, he thought life would be much better if his wife were home more. The study idea? Well, I worked one day from home before Bill died. But that work from home setup was a godsend. With Bill's very sudden death I had to manage my consulting business and the farm while the massive long-planned home renovations were underway.   Working from home meant an extra two hours a day for farm, renovations and consulting.   Love goes beyond the grave.
On September 29, as I waited in the nearby chiropractor's office for him to return and pick me up before we went to the Bob Newhart show at the Jubilee Theatre, Bill died at the wheel of his car.  Many hours later, I found him in the morgue at the Grey Nuns Hospital.
On October 4, Bill came in a dream to a young friend of ours with explicit instructions.  "Tell Pearl I am fine and I love her." The young man wrote it down meticulously. After the funeral, he brought me the note.
Mysteries of life.
A few short months later, early morning March 28, 2001, I dreamed:
In my dream, I am aware of a presence that I do not like. I am in a small cot in an unknown room. I realize that Mom is in another cot across the room. I go to her and get into the cot with her for comfort. She doesn't seem to respond but I feel better just being with her. Then I realize there is a large aluminum cooker roaster in the bed covers between us and other aluminum cooking pans on the floor.
The dream ends.
At 9:10 am, that same morning, the phone rang.   It was my cousin, Loretta. Mom had not come for breakfast and when Lodge personnel went to check, she was unresponsive. She had had a massive stroke. My friend and Executive Secretary, Heather Berube was working with me in the home office when that phone call came. Within minutes, Heather had arranged a flight for my brother, Eugene and I, to Grande Prairie. By early afternoon, we were at Mom's bedside in Grande Prairie Hospital.
Mom is taken by ambulance back to the Valleyview Hospital. The stroke has left Mom blind; she cannot speak nor move except her left hand a very small bit. She is very calm as long as her rosary does not slip from her hand. Over the next ten days, every family member coming through the door of her room knows to make sure mom, grandmother or great-grandmother, has her cherished rosary.
I stay overnight in Mom's hospital room sleeping on a separate cot.  In the morning I awake and look around … it is the room from my dream.
I know then that my mother will not recover. My mother died April 9, 2001
Later at home, after the funeral, family gatherings and closing Mom's room, I think about the two critical symbols in the dream—aluminum and cooking pots. Cooking is a transformative process. Going from one form to another. From life to death. From ice to water, to steam. Dreams come from our own inner world! Our collective unconscious. Our personal unconscious. The essence of our very being. Aluminum is symbolic of the earth.It is primordial. Our very souls originate from the beginning…. or so many of us believe. Aluminum (according to Wikipedia) is formed from nuclides found on earth that have existed in their current form since before Earth was formed. known as primordial nuclides, they were present in the interstellar medium from which the solar system was formed, and in, or after, the Big Bang by nucleosynthesis.
Dreams come to tell us something about the mysteries of life. They come to tell us what we DO NOT ALREADY know!!! Write down your dreams. Learn about symbols. Never mind asking technology to tell you what your dream means. You know. You are the interpreter. I can help you learn ways to work with your dreams. I cannot interpret them for you!  Purchase my books or a journal. Or contact me for a private session. Or yet another alternative? Join a Dream Circle.
Go to  https://www.amazon.ca/Journey-Through-Dreams-Your-Journal/dp/B093WJ165R/