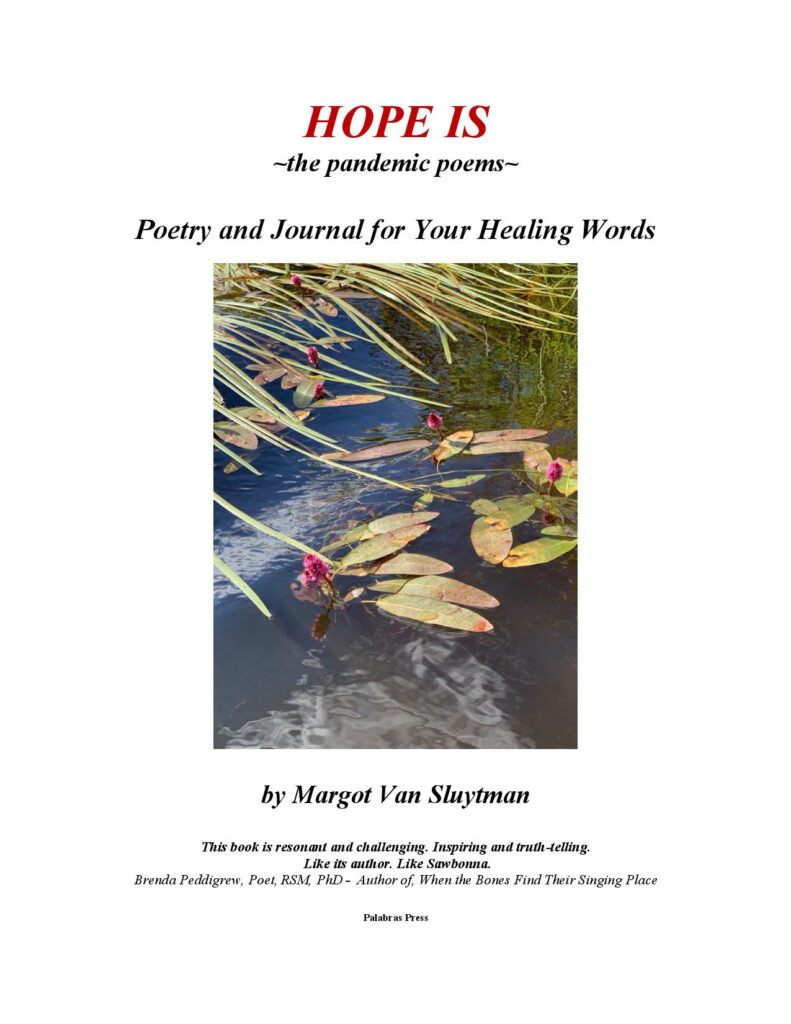 Murder? Imagine yourself in Margot's world at age 16. Then read the whole story of Theodore's House: Healing Home for Crime Survivors.  
Margot Van Sluytman life's work began at age sixteen when her father was murdered in an armed-robbery in Toronto in 1978. Since then Margot has been a driving force in her advocacy for Sawbonna: a new model of restorative justice, on resilience, and empowerment.
Margot is publishing a book, Hope Is: The Pandemic Poems~Poetry and Journal for Your Healing Words. Margot has been nominated for Poet Laureate of Ontario.
Margot is an award-winning and internationally recognized justice activist, poet, and writer who teaches Global Citizenship, at Centennial College in Toronto, Ontario. She is the founder of Theodore's Place: Healing Home for Crime Survivors.
Margot has received numerous awards for her work including being nominated for the Justice Canada Excellence in Victims Service Award by Canadian Senator Kim Pate and receiving the alumni of Distinction from Centennial College for her work with The Sawbonna Project for Living Justice. The Department of Justice-Canada commissioned Margot to write a paper on Sawbonna: Victims-Led Restorative Justice which was published in March 2020.
Her book is a fund-raiser for: Theodore's Place Healing Home for Crime Survivors www.theodoresplace.org
and for: The Meal Programs, including the Dinner With Dignity, at Roncesvalles United Church https://www.roncesvallesuc.com/
The books are now ready to be pre-ordered. The cost is $25.00 which includes shipping for orders in Canada. For shipping overseas, when your order is placed Margot will let you know the cost of mailing.
Payment is being taken via e-Transfers to: margotvansluytman44@gmail.com
The books will be mailed to you in 4-6 weeks. I invite you to order one or more copies to support both of these life-affirming initiatives. Please consider sharing this information with family, friends, colleagues, and communities.
Margot Van Sluytman, Poet, BA, MA
Executive Director, Theodore's Place Healing Home for Crime Survivors
www.theodoresplace.org
Poet Laureate of Ontario Nominee, 2020
Justice Canada Excellence in Victims Service Award Nominee, 2019
Alumni of Distinction Athabasca University, 2018
Premier's Award Ontario Nominee, 2017
Alumni of Distinction Centennial College, 2016
You can listen here:
Restorative Justice International Interview: Victim-Led Restorative Justice